About Our Company
Work Style
Providing work for making it easy
for people to work
Providing safe and reliable work
that is rooted in the community
We will do our best to
"make the most of our workers.
For the pride of knowing
that you are helping someone.
At Sunwork, we place the utmost importance on "making the most of our workers. In other words, as a company, we do our best to provide jobs that match the suitability of the people who work for us, provide a comfortable working environment, increase opportunities for skill development, and make sure that they receive just compensation for their labor.

We want our employees to be proud that their work is helping others, not just working for nothing. Because I want them to move forward with hope in their work.
We provide support for those with no experience.
Our clients are all excellent companies.
We focus on human resource development so that even those with no experience can work with a sense of growth. From acquiring basic knowledge to supporting the acquisition of various qualifications, our staff will help you develop your individual potential.

Our clients are all excellent local companies with whom we have longstanding relationships. We have a long term relationship of trust with them, which makes it easy for us to collaborate with them and reflect the opinions of our employees.

As a result, there are many people who have been working with us for a long time at all of our sites.
Based on our 30 years of experience in human resource development and support, we can provide full support for a variety of problems and concerns.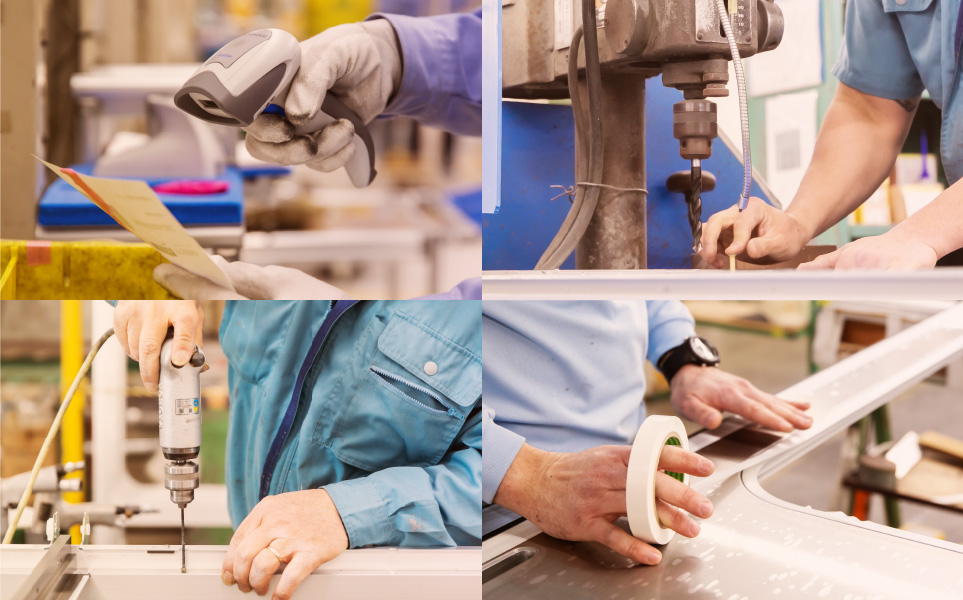 Attitude
If we work together with compassion,
we can learn as many skills as we want.
The joy of teamwork and
the real thrill of manufacturing
Great results born from respect for others
From the daily necessities that we use without thinking to the public facilities that many people pass through, people's lives are supported by the power of "Monozukuri. In the manufacturing industry, which is essential for our daily lives, the teamwork of the workers is indispensable, especially in the manufacture of large products and mass production.

The power of each individual may be small, but by compensating for each other's weaknesses and cooperating with others, we can produce great results.

The moment we see the finished product, we strongly feel the joy of teamwork and the "real thrill of manufacturing.
Sunwork is a company where people with such "respect for others" can play an active role, rather than individual abilities.
It is important to have an attitude
of understanding and respect
for your colleagues and
to face your work with sincerity.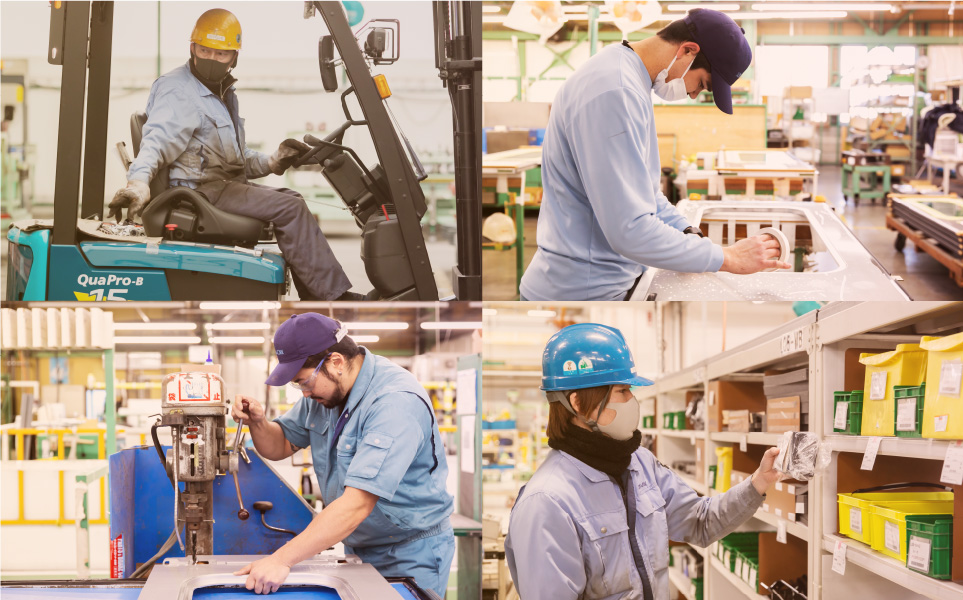 Of course, to the other person, you are still the same. Rather than rejecting it, people who understand it and can work diligently toward the goals and objectives of the workplace are working vigorously.

You don't need to start out with a high level of knowledge or ability. You need to understand and respect your colleagues at work, and think about what you should do and what you can do for the workplace. And, you must work diligently and sincerely. We want to work with people like you.
Contact
Contact Us
If you have any inquiries or questions, please feel free to contact us.
Contact us by phone
call0584-22-5730
Office hours: 9:00-19:00 (until 12:00 on Saturday only)
Closed on Sundays and national holidays